Each player can purchase up to
2
of each kind of the blind boxes.
CateCoin Exclusive NFT Community subscription
2800 blind boxes, Each box contains 5 cats.
Maximum buy limit: Each player can buy 2 boxes from every rarity, Total 8 boxes.
Benefit: Player who purchase(except common box) will get Exclusive Profile pic Frame.
Exclusive Profile pic frame holders earn extra Rewards in Game & can participate in Game community decision making through voting.
Note: You won't get Profile pic Frame during normal NFT sales. So this is very valuable.
Product Description
Collect over 40 kinds of cute cats, use their special skills to fight off your opponents or co-op with friends to defeat enemies! Rise of Cats is a cat themed fast paced random TD game, each game only takes 3 minutes! Enjoy the fun and aggressive cat arena!
Each blind box contains 5 cats.
More details: https://wiki.catecoin.club/cats-details
Profile Pic Frames
(limited and only available during Community subscription Sale)
Profile Pic frames are a form of extremely valuable and rare in game assets, which can only be obtained in limited quantities through community subscription. Profile pic frames can be seen by every player in game and show your status to other players.
Players with rare, epic or legendary frames are VIP players who have the following bonus:
Get bonus in the game, such as increased rewards, increased game times, etc.
Get generous rewards from time to time.
Participate in community decision-making voting and determine the future development of the game.
More details: https://wiki.catecoin.club/player-profile-pic-frame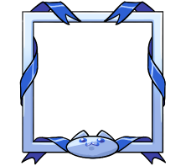 Rare frame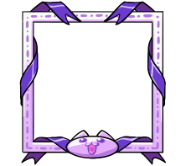 Epic frame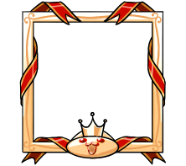 Legendary frame
Total NFT Cats Details
| Rarity | Number | Rate |
| --- | --- | --- |
| Common Cats | 4480 | 32% |
| Uncommon Cats | 3920 | 28% |
| Rare Cats | 2800 | 20% |
| Unique Cats | 1680 | 13% |
| Epic Cats | 840 | 5% |
| Legendary Cats | 280 | 2% |
Blind Boxes Rate Details
| Rarity | Common Cats | Uncommon Cats | Rare Cats | Unique Cats | Epic Cats | Legendary Cats |
| --- | --- | --- | --- | --- | --- | --- |
| Common box | 40.000% | 40.000% | 13.607% | 5.250% | 1.000% | 0.143% |
| Rare box | 29.500% | 21.500% | 28.000% | 15.000% | 4.250% | 1.750% |
| Epic box | 24.000% | 16.000% | 16.000% | 20.000% | 20.000% | 4.000% |
| Legendary box | 0.000% | 24.000% | 22.286% | 16.000% | 16.000% | 21.714% |